Online Esports Events and Virtual Events
Our online production team is ready to support your company meeting, virtual ceremony, online tournament, and more.
The current norms of social distancing, working from home, and sheltering in place has changed the way we engage with others by requiring us to connect online. Mainline understands the value of bringing people together and has moved its entire production capabilities to function remotely so that our clients and communities can continue to launch engaging events virtually, during these unprecedented times.
Capabilities
Graphic design/live motion graphics
Observation (game dependent)
Broadcast to multiple locations
Clean/Program feeds
In-home webcams/mics mixing
Mix-Minus and syncing
Replays
Video Playback
Sponsorship-requirement fulfillment
Remote troubleshooting
Remote Production Services
Mainline uses professional software that utilizes high-quality, low-latency codecs for remote A/V, remote SRT live character generating, pulling remote presentations/game, and even replays. Mainline can also build out custom graphics, scenes, and overlays depending on your needs.
Our experienced production team is ready to help you plan, launch, and execute your next online event. Reach out to us today and we'll be in touch within 24 hours.
Case Studies
Case Studies
Standoff 2019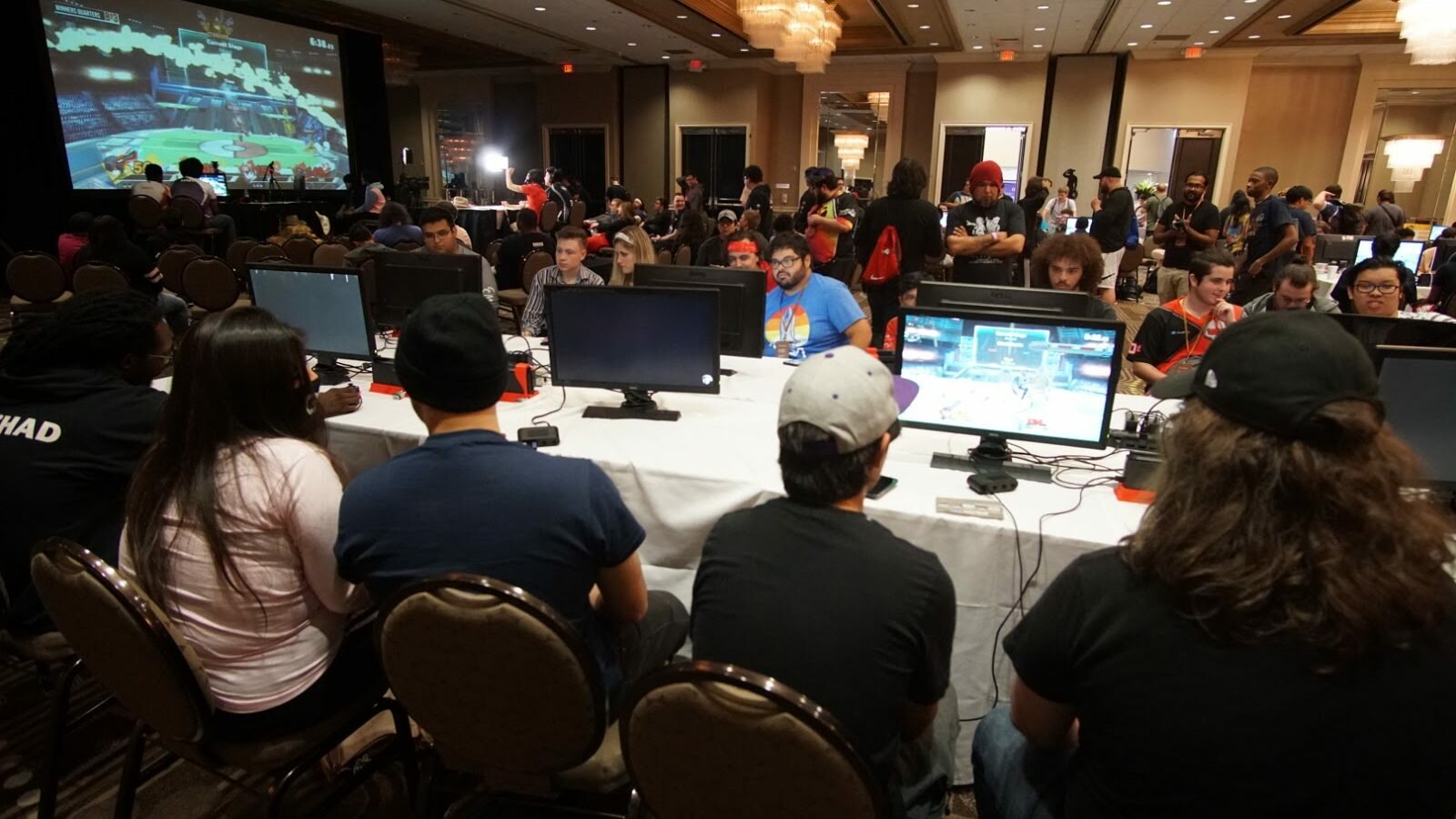 Standoff 2019 was Houston's inaugural premier major Super Smash Bros. Ultimate LAN tournament, with pros gathered from all across North America.
#standoff2019 was SO much fun. I've been feeling burnt out from traveling but both the tournament and hanging out with the Texas scene were very refreshing. The venue was fantastic too, serving out food throughout the day. Thank you @remossb for the opportunity! See ya Texas!

@yetiyana, Smash Streamer
The META

Written, directed, produced, and starring Mainline's own talent, The META was on OTA television show in the Houston market simultaneously streamed to Twitch that covered all things competitive gaming.
Watch some clips below!
Clutch Gaming / Bilibili Gaming Show Match

LCS professional team Clutch Gaming competed against LPL team Bilibili Gaming in a friendly international show match, including special guest Daryl Morey, GM of the Houston Rockets.
(Clutch Gaming) has entered into a new partnership with Chinese team Bilibili Gaming. … Although financial terms and future details of the agreement were not disclosed, the two teams marked the occasion with an exhibition match – the first ever to be officially sanctioned by League of Legends publisher Riot Games. … All games were broadcast on both U.S. and Chinese streaming platforms...

Graham Ashton, Esports Observer
Clutch Gaming Academy Weekly Games
Riot Games allowed their League of Legends Academy teams to run their own streams. In turn, Mainline worked with Clutch Gaming's Academy team to product high-quality weekly streams for their matches. Classed by Riot as an "A-tier" stream.
Mainline is the premier esports event group in the Houston area. In a sea of bad actors popping up, Mainline maintains the combination of pure passion for esports and high-level professionalism you would want to succeed in our space.

Sebastian Park, Vice President of Esports, Clutch Gaming/Houston Rockets
The Bottom Line:


We want to help you

Absolutely no pressure. No hard sell. Let's get together and see if we can help you grow your esports programs and tournaments.